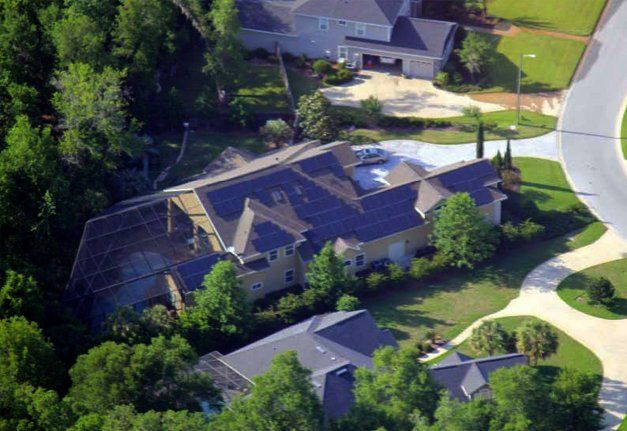 Sarasota is one of the most beautiful locations in Florida, with long white beaches and exquisite homes. This area is perfect to maximize their savings from solar power installations. With the excellent care and engineering of Florida Power Services, you can achieve your savings while we make sure the beautiful Sarasota homes maintain their good looks. Our intention is to give you an effective solar power system while preserving the appeal your home has to neighbors and visitors.
Like much of the rest of Florida, Sarasota has more than 250 days of sunshine, making a solar installation an excellent investment. You can know your estimated return on investment before you ever start the process of getting a photovoltaic system installed, simply by requesting a free online solar feasibility review. We will review your site and orientation to sunshine all year round, determine the best place to install your panels and give you both cost and return on investment estimates.
The next step would of course be to perform a site inspection to fully evaluate any issues such as shade that might affect your energy production. Our goal is to get you as close to a net zero power bill as possible. Some of our customers achieve a credit by selling surplus energy back to utility providers.
Rebates and Tax Credits
Many of our customers want to know more about Florida Solar Rebates and tax credits that might offset the installation investment. This is something we know plenty about. We know that these rebate and credit systems are not the easiest process to navigate. So we are prepared to help our customers work their way through these paperwork mazes.
If you have a deadline for your rebate or tax credit, we will do our very best to help you meet that deadline. Of course, one of our prime responsibilities in helping you obtain rebates is installing a solar panel system that fully qualifies for the credit and passes all inspections.
Savings in Sarasota County
For Sarasota homes or businesses, contact us to determine how much you can reduce your utility bills. Every person who relies on this clean and efficient form of energy production is reducing the emissions of carbon dioxide and sulphur dioxide into our atmosphere. We're glad to help you take this step.
Solar panel installations and photovoltaic technology are our only concerns and our passions. We know the potential in clean energy from this the sun and we are happy to help improve the environment while we educate our customers and help them achieve substantial savings.
To learn how much you may save in energy costs each year, begin the process by filling in the inquiry form to the right. We will be in touch with you soon and start preparing your estimate. We look forward to talking with you soon about your new solar installation.