Getting to Know Your Solar System
THERE IS LITTLE TO NO MAINTENANCE WITH OUR PV SYSTEMS, THEY ARE DESIGNED TO WITHSTAND THE ELEMENTS AND PROVIDE YOU YEARS OF CLEAN POWER GENERATION.
The solar panels are impact resistant, the racking hurricane rated, and roof attachments flashed. But occasionally your inverters may need some attention. The inverters are power conditioning devices between your solar panels and the grid, they convert DC electricity to AC. They report to the IQ Envoy which uploads to Enlighten for you to view your system online.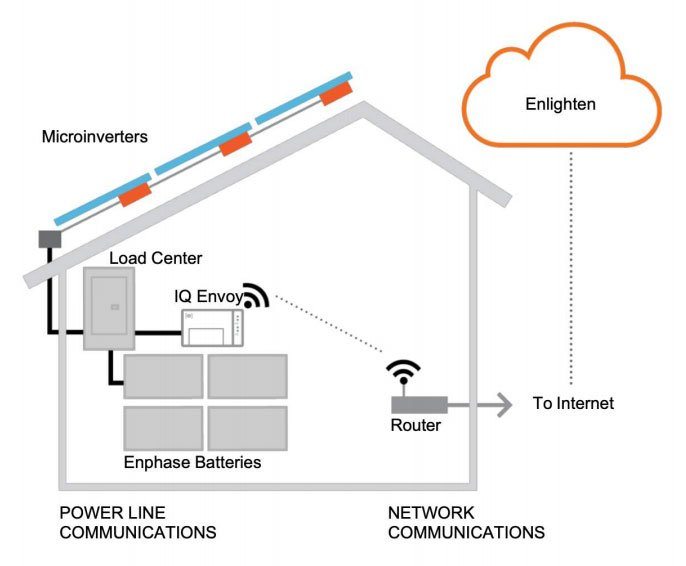 YOUR SOLAR INTERCONNECTS TO THE UTILITY GRID BY YOUR POWER METER/BREAKER PANEL WITH 2 – 3 BOXES THAT CONTAIN THE DISTRIBUTION EQUIPMENT AND IQ ENVOY.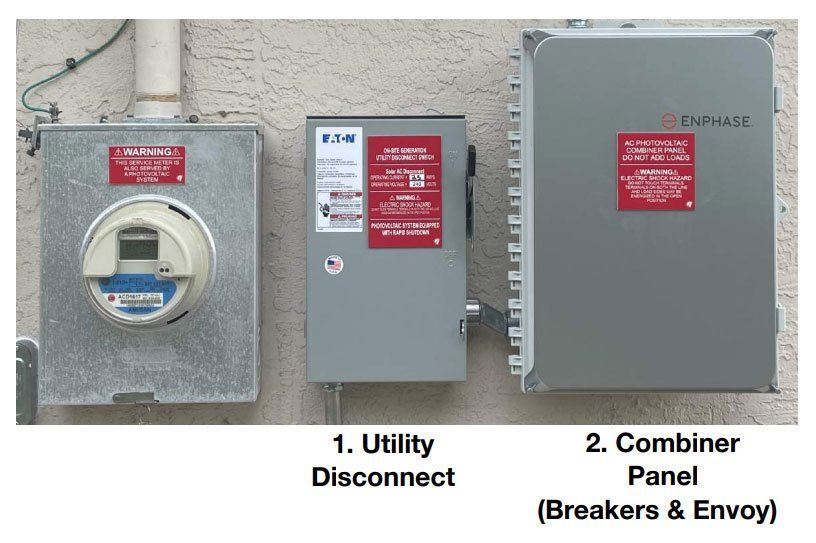 Smaller systems will look similar to this (8 – 17 kW)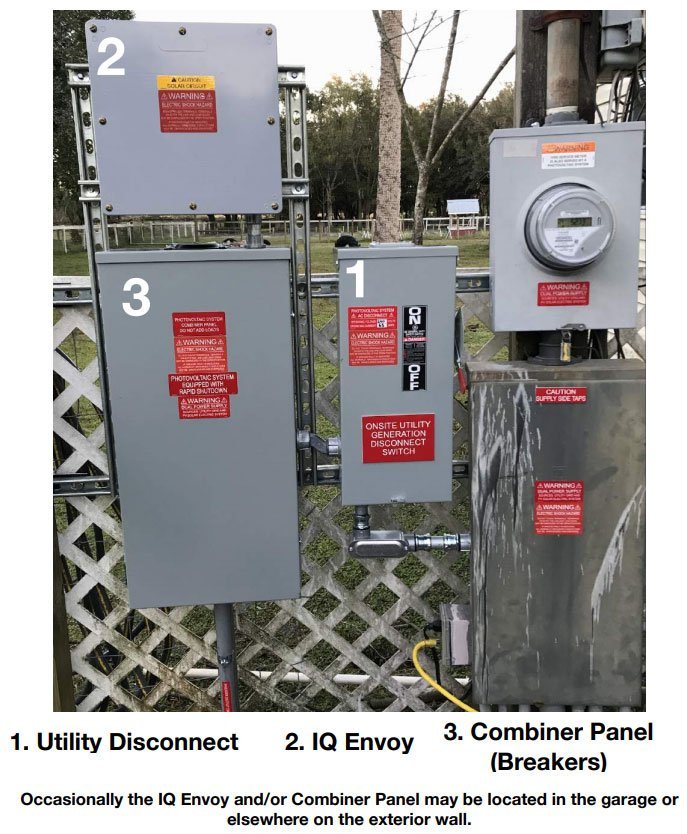 Larger systems will look similar to this
(18 kW & up)
INSIDE THE UTILITY DISCONNECT
THE UTILITY DISCONNECT IS FUSED TO HELP PREVENT ANY POWER SURGES OR VOLTAGE RISES FROM GRID. A LICENSED ELECTRICIAN CAN TEST THE FUSES USING A VOLTAGE PEN AVAILABLE AT HOME DEPOT, LOWES, OR AMAZON.
When we test the fuses,
1. The disconnect is on.
2. We touch the voltage pen to the 4 ends of the fuses.
3. The pen should light up @ each end. 
If the pen doesn't light at an end, the fuse is bad and needs replacing.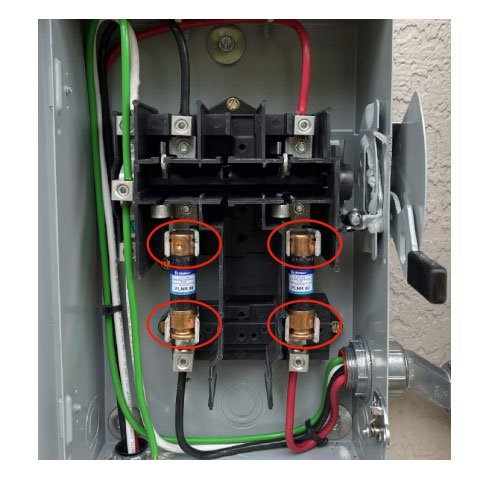 INSIDE THE COMBINER PANEL
THE INVERTERS ARE PROTECTED USING BREAKERS, THESE BREAKERS SHOULD BE SEATED FIRMLY IN THE ON POSITION WITH WIGGLE TOWARDS THE ON POSITION.
When in doubt turn off firmly and back on.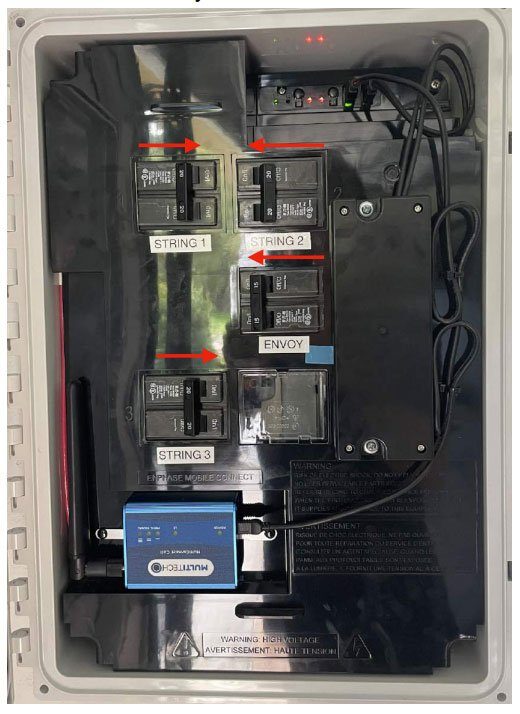 THE IQ ENVOY, IN NORMAL OPERATION WILL HAVE 3 GREEN LIGHTS ON.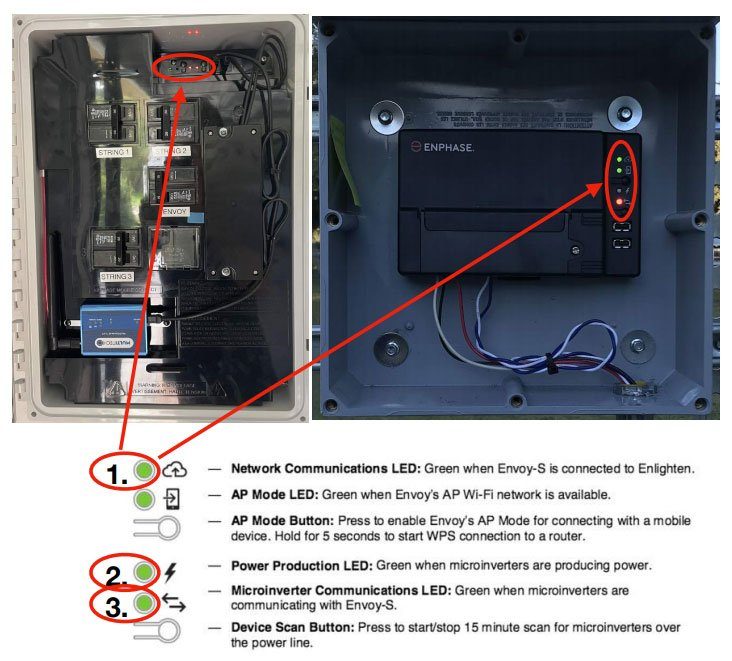 HERE IS A CHART TO INTERPRET YOUR ENVOY'S BEHAVIOR.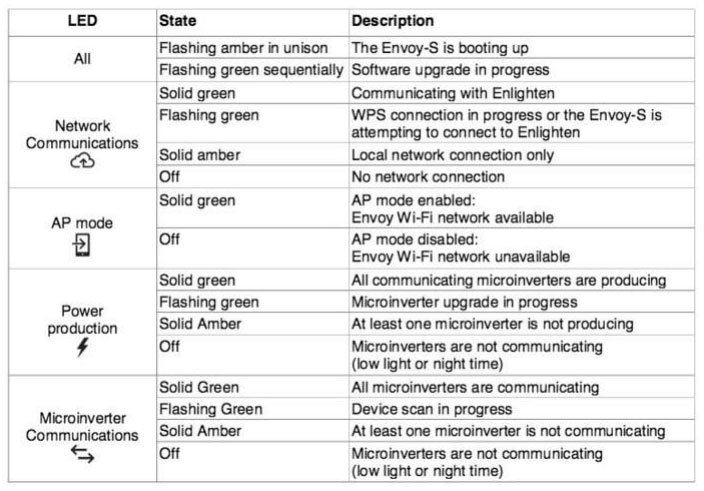 FOR MANUFACTURE SUPPORT OR QUESTIONS.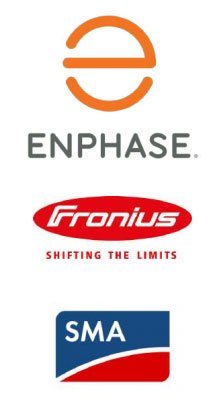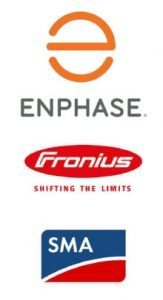 FREQUENTLY ASKED QUESTIONS
IN THE UNLIKELY EVENT YOU REQUIRE SERVICE FROM US PLEASE USE THE BUTTON BELOW TO REQUEST A SERVICE CALL.