Commercial Solar Installation
QUALITY COMMERCIAL SOLAR INSTALLATION IN FLORIDA
Florida Power Services, "The Solar Power Company", has been serving Florida's ever-changing commercial solar needs for over 17 years. We have become an industry leader in commercial solar power by delivering high quality commercial solar installation, maintenance and repair. Regardless if your business is going solar for the first time or expanding your existing solar system, Florida Power Services has you covered. As Florida's leading experts in commercial solar power solutions, no job is too big or too small.
BENEFITS OF COMMERCIAL SOLAR POWER SYSTEMS
USE RENEWABLE ENERGY TO REDUCE YOUR COST
Solar power is a truly a renewable energy source providing countless benefits not just to the environment, but also to your company. Commercial solar power is an environmentally conscious energy choice that will yield many long term financial benefits. Whether it's an increase in property value or a reduction in operating costs, solar power makes a difference, right away. A commercial solar power system is an investment that can generate, both quick paybacks and long-term savings for any business.
Florida Power Services can design and implement a commercial solar installation that will allow your company to reduce or eliminate energy company dependence. We have extensive experience designing and installing all types of high quality commercial solar systems. Whether your objective is to supplement power with a grid-tied solar power system, or have independent power with an off-grid solar power system, our team is here to help. Make use of unused space like roofs and open land to start your very own Micro Grid. Contact us today to schedule a consultation.
WHY SOLAR IS RIGHT FOR YOUR BUSINESS
With decreasing solar costs and tax incentives, commercial solar power installation is more affordable than ever.
Energy costs are rising every year. Take control of your energy costs now with a commercial solar power solution.
Commercial solar power systems can significantly increase property value while greatly reducing operating costs.
Consumers today love doing business with environmentally conscious, or green companies.
Solar power is a renewable energy source that reduces our dependence on fossil fuels and reduces greenhouse gas emissions.
Implementing a solar power system is one of the quickest paths to achieving LEED Certification.
BE PREPARED FOR POWER OUTAGES
With a grid-tied solar system with battery back up, your business can remain fully operational during power outages. This is especially critical for businesses in areas with extreme weather or power demand issues. Furthermore, this goes a long way towards keeping your company running at full speed and one step ahead of the competition.
When it comes to commercial solar installation, Florida Power Services knows what it takes to keep your business one step ahead of the competition. Our solar power professionals have decades of combined experience in configuring solar power infrastructures. More importantly, we will work with you to come up with the best solar power application for your business needs. Our goal is to design and install a low maintenance PV solar power solution that meets and exceeds your expectations.
With battery backup systems, you can store extra power and be prepared for power outages.
Sell unused power back to the power companies. Talk about a return on your investment!
You can trust the experts at Florida Power Services to guide you through every step of the process.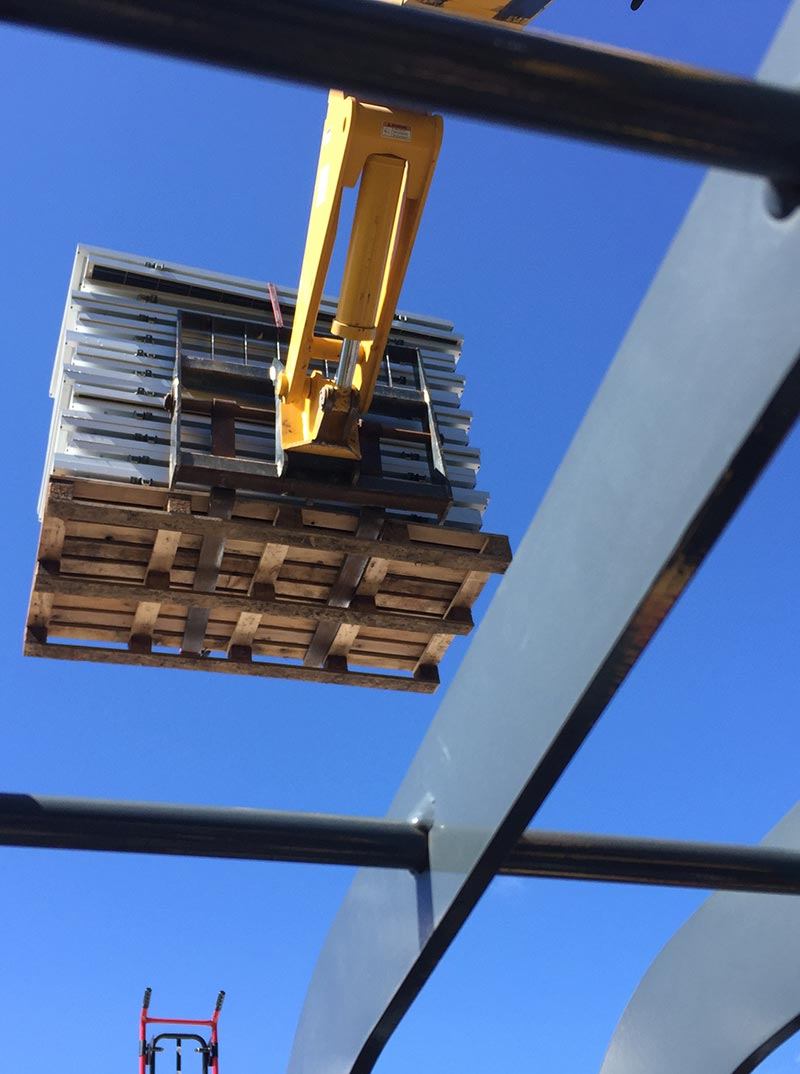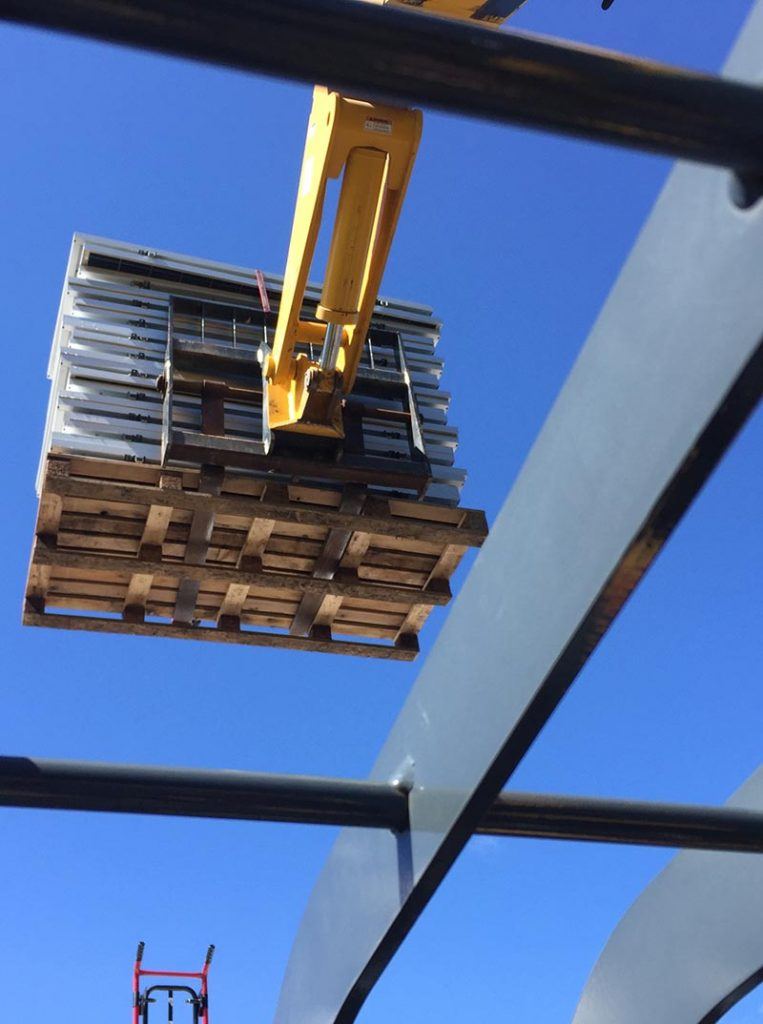 Our low APR solar loan programs have monthly payments lower than your utility bill. Take advantage of these limited time offers with interest rates starting at .99%.
Fill out the form below and we will send you an instant cost breakdown.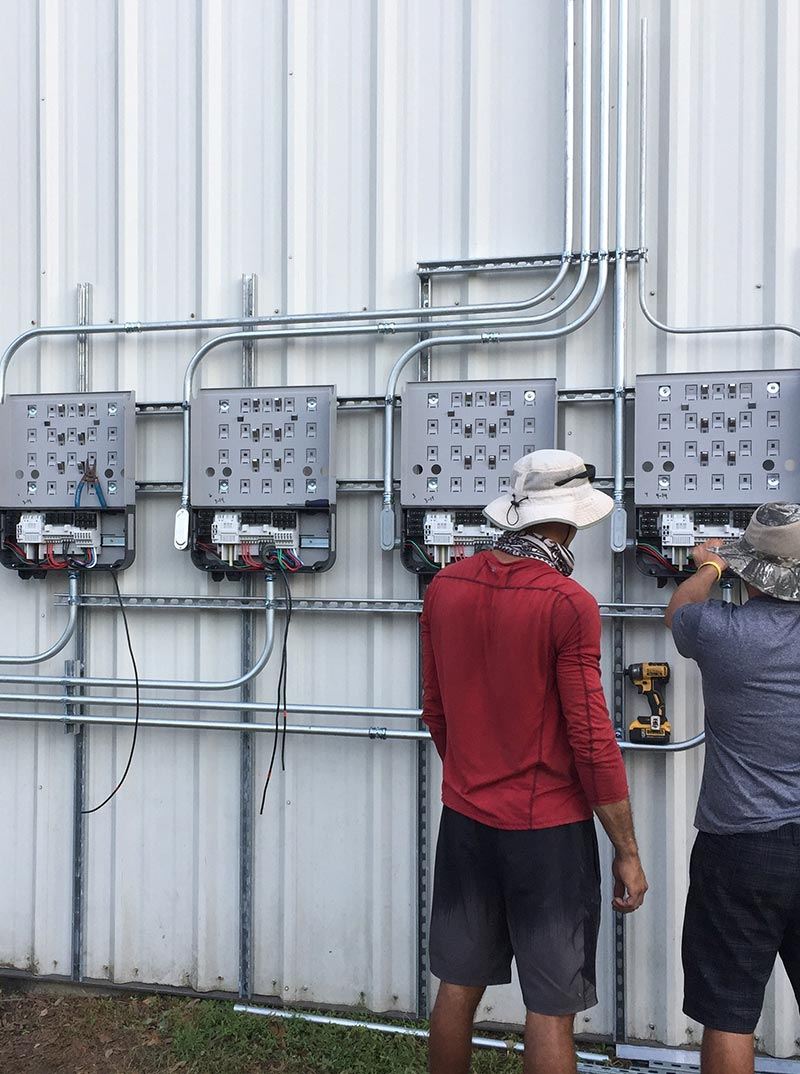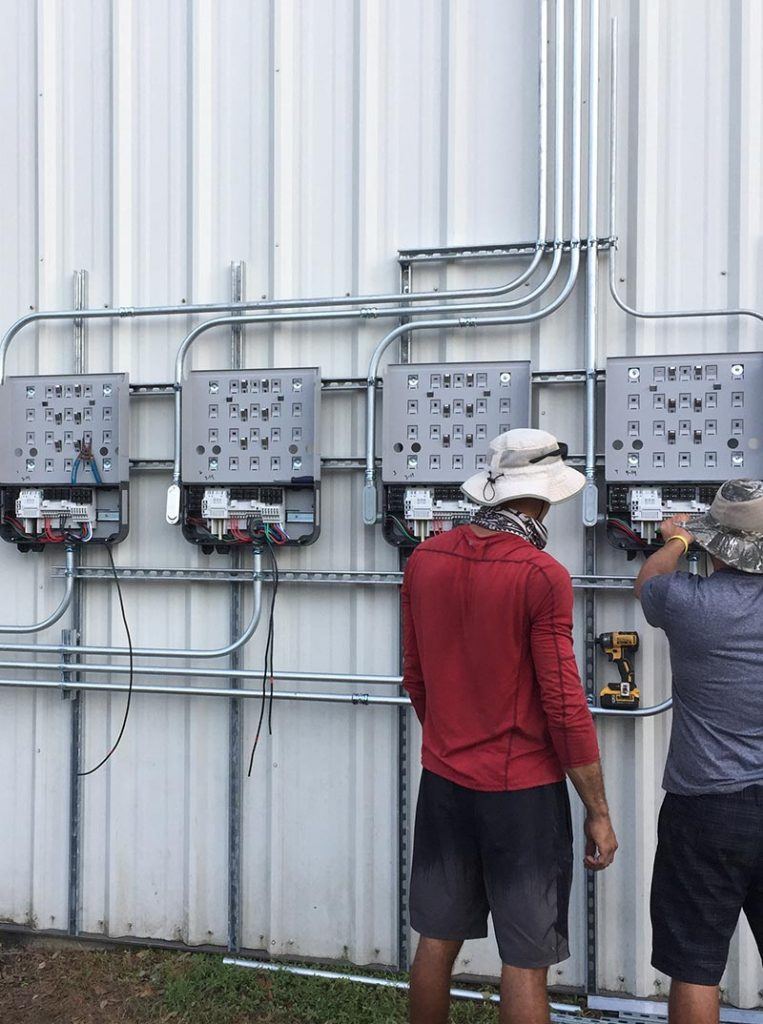 LOW MAINTENANCE AND EASY MONITORING
By properly installing top quality, user-friendly commercial solar systems, we eliminate much of the hassle you can find with other companies products. Our solar systems are designed to give your business many years of trouble-free operation. Our solar systems are designed to be easy to monitor. 
Solar system monitoring
 has never been easier thanks to Enphase's line of solar inverters. 
Enphase
 is the global leader in Photovoltaic (PV) technology, producing gold-standard solar power inverters since 2006.
Properly configured and installed solar systems should require little to no maintenance.
Many solar systems will provide clean, quiet, trouble-free energy for 25-30 years and sometimes more.
Monitoring has never been easier with industry-leading Enphase inverters. Get daily updates, statistics, and real-time power output.
Count on Florida Power Services to design and implement a quality solar power system.
DO COMMERCIAL SOLAR POWER SYSTEMS REALLY MAKE SENSE?
By now everybody knows there are numerous advantages to solar power energy production. From environmental advantages to financial savings, solar power is quickly becoming the preferred choice for builders and property owners everywhere. With solar equipment costs decreasing, coupled with quality and availability increasing, there is no better time than now to go solar.
According to some reports, today's average size company spends around $2000 per month on electricity. Even if your solar system only reduces your power by half, you would save $1000 per month. You can see where these systems can generate big savings and quickly pay for themselves. Furthermore, savings can be greater if you are selling power back to your local power company. Contact one of the solar experts at Florida Power Services to talk about your commercial solar installation.
WHY USE FLORIDA POWER SERVICES FOR YOUR COMMERCIAL SOLAR INSTALLATION?
OUTSTANDING CRAFTSMANSHIP AND EXPERTISE
The solar pros at Florida Power Services have the expertise to handle any type of commercial solar installation your company may need. Having been in the solar industry for over 17 years, we have learned that a great solar power system starts with providing our clients with great customer service. Whether it is the initial consultation or at the completion of your commercial solar installation, we will guide you through every step, ensuring your commercial solar power system meets your company's needs for decades to come.
MAXIMUM CAPACITY AND 30 YEAR LIFESPAN
Sit back, relax, and watch your solar power system save, or even make you money.
Our goal is to provide a commercial solar installation that operates at maximum capacity, delivering reliable power solutions.
We strive to deliver our clients a PV Solar System that operates well for the next 25-30 years, giving you an outstanding ROI.
SOLAR PANEL SYSTEM CARE AND MAINTENANCE
Generally speaking, solar panels are very reliable and low maintenance. They will require proper care and cleaning to ensure optimum power output. This will ensure you receive the most savings throughout the life of your solar power system. Systems with battery backup will require maintenance of the batteries to ensure maximum life and performance of your battery backup system.

Completing routine maintenance can help spot potential problems before they become costly repairs. We use only top rated components for our solar systems. Additionally, our solar system monitoring helps you stay informed of potential performance issues through a variety of reports and stats.
LET FLORIDA POWER SERVICES HELP WITH MAINTENANCE
You can depend on the professionals at Florida Power Services to help you stay on top of your solar power maintenance needs. Our team members are expertly trained in solar maintenance, ensuring that your solar system stays running at maximum capacity. Contact us today for a consultation.