Residential Solar Installation
TOP-RATED RESIDENTIAL SOLAR POWER COMPANY IN FLORIDA
Here at Florida Power Services "The Solar Power Company" we provide Florida residents with state of the art residential solar panel installation, allowing homes to harvest energy from the sun and make dramatic savings. We have over 17 years of experience and can perform residential solar installations in Florida on any roof, regardless of your home's size.
RESIDENTIAL SOLAR POWER INSTALLATION
USE RENEWABLE ENERGY TO REDUCE YOUR COST
There are many nuts and bolts to residential solar panel installation. There is design, pricing, equipment and more. But even as the solar industry has evolved, there is nothing more important than a high-quality and timely install. With over 17 years in the industry, Florida Power Services "The Solar Power Company" has earned its reputation on the back of its commitment to high-quality, customized solar installations.
Florida homeowners considering a solar power system often focus on the sales process and the financial benefits of going solar. But, understanding the nuts and bolts of the solar panel installation process is equally as important. Best practices for most residential solar panel installations will not vary from company to company too much, but every project has unique demands. You need a company that offers a tailored installation for your home, from genuine people with a passion for solar power. At Florida Power Services we can give you exactly that.
THE BENEFITS OF RESIDENTIAL SOLAR INSTALLATION IN FLORIDA
WHY SOLAR IS RIGHT FOR YOUR HOME
Protect the planet with clean, renewable energy.
Increase your property value.
Save money every month, by reducing or eliminating your energy bills.
Own an on-site backup energy system, so you're ensured electricity during power outages and disasters.
Protect your future from rising utility rates.
Potential Tax Credits.
Earn money by feeding excess energy back into the grid.
Well thought out designs that are ready for the future, today.
WE MAKE RESIDENTIAL SOLAR INSTALLATION IN FLORIDA EASY
We'll take care of all the technical and complicated work so that you can sit back and enjoy the savings. Through an initial consultation with our experienced owner, we'll advise you on the best approach to residential solar power in Florida for you and get to work!
We do all the work in house and promise to provide you with the very best service. It's our dream to see Florida transform into a green state and we are devoted to working together to make our planet better for future generations.
We'll analyze your roof making sure it's ideal for photovoltaic panels.
We can advise with financing plans to ensure the best ROI.
We'll quickly and professionally prep your roof, attach the panels and install a world-class system, with minimum disruption to your home and daily routine.
We'll give you our pro tips on how to make real-time monitoring and optimize your system.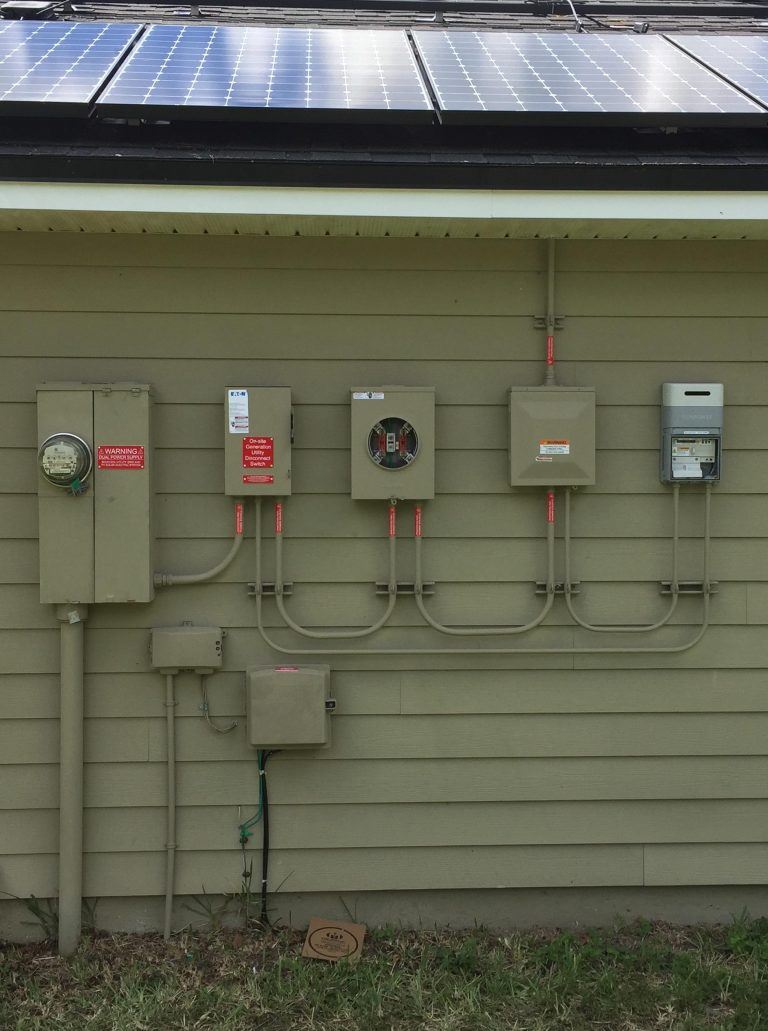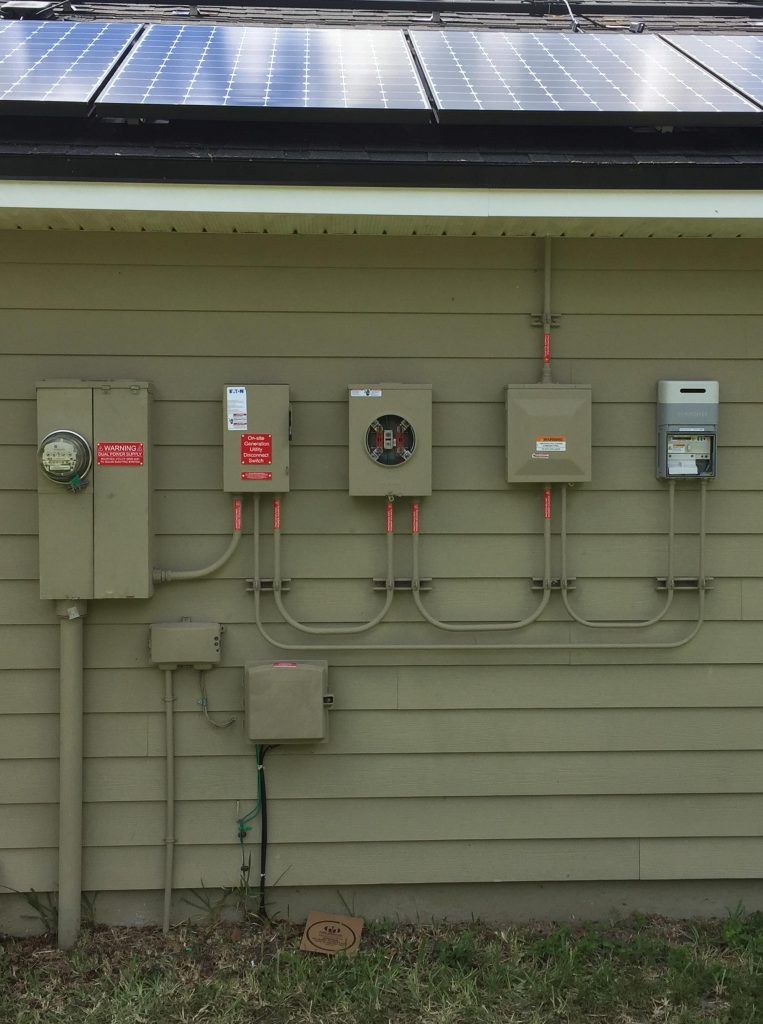 Our low APR solar loan programs have monthly payments lower than your utility bill. Take advantage of these limited time offers with interest rates starting at .99%.
Fill out the form below and we will send you an instant cost breakdown.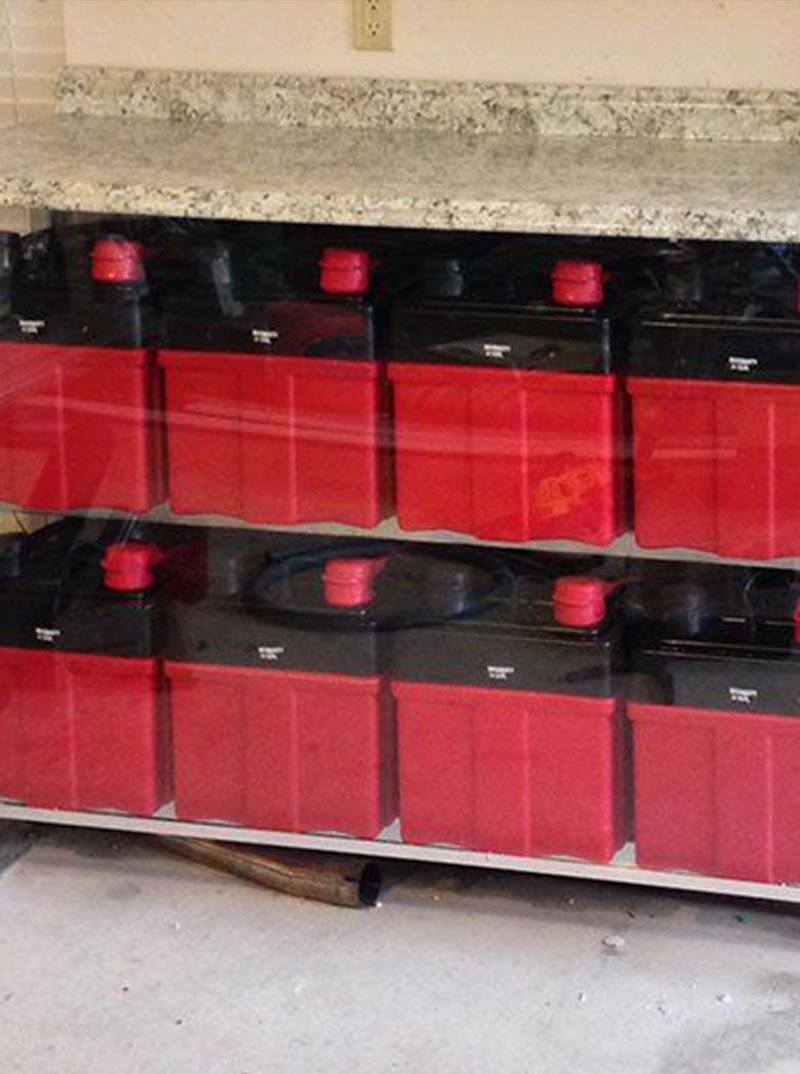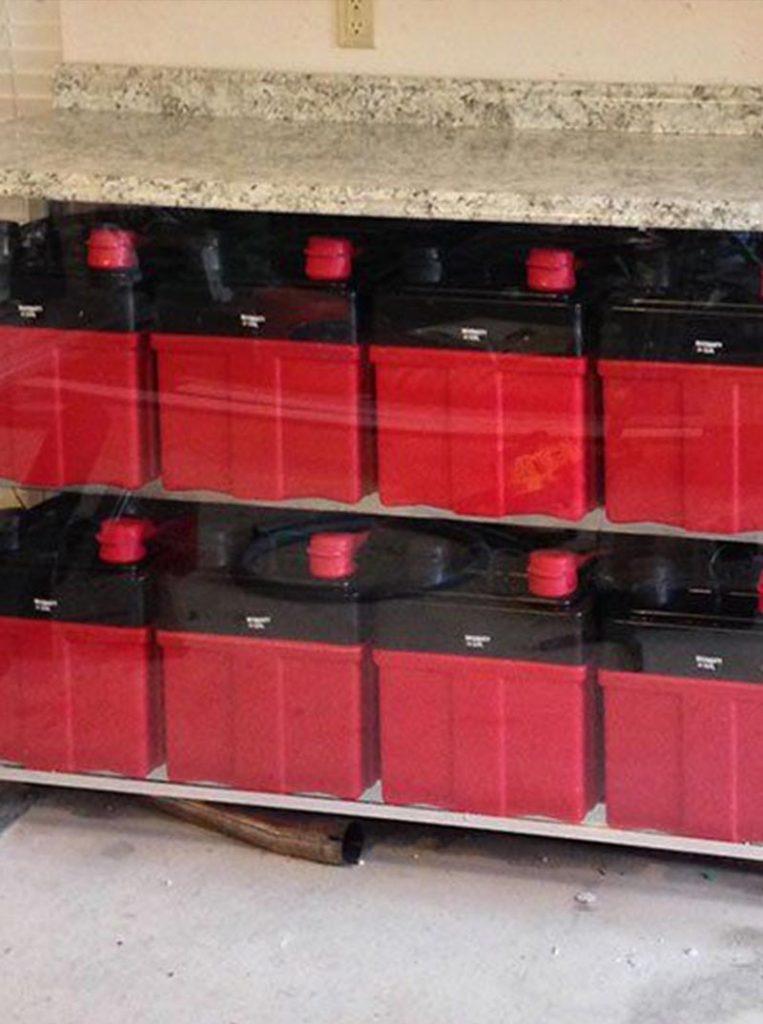 OUTSTANDING CRAFTSMANSHIP
Our trusted team is regarded as one of the best anywhere in Florida for the levels of finesse and craftsmanship displayed during residential solar installations. We are proud to say that all our customers praise us for the finished result and for our friendly, reliable approach shown upon arrival at your property.
STATE OF THE ART SOLAR EQUIPMENT AND MATERIALS
We only use the very best selection of materials and technology. Your home's roof will be fitted with premium quality flashings and components that ensure your residential solar installation remains healthy for 25-30 years. It will withstand Florida's storm season and be optimally prepared to catch the sun's light.
We've worked on every type of roof and pitch of roof you can find in Florida; so fear not if your roof has pipes, chimneys or obstacles to work around. After 17 years in the industry, we also know that roof space is a valuable commodity. We'll plan to leave space for future solar panel expansions and upgrades.
AESTHETICALLY PLEASING DESIGNS
We know that one of the main concerns for any residential solar installation in Florida is that it might look ugly. Fear not! We use sleek solar panels in subtle designs that are only eye-catching for the right reason. Your home will be the envy of the neighborhood.
ALL-IN-ONE COMPLETE RESIDENTIAL SOLAR SYSTEMS
All our panels produce power for your home immediately after installation. We offer various systems that include solar panels, battery storage, DC optimizer, net monitoring and more.
OFF GRID SOLAR / MICRO GRID
Our micro grids allow residents in Florida an independent battery storage system so that they can use clean energy without the need for the main grid. This low-risk investment will be designed with your home's autonomy and load needs in mind.
Our on grid residential solar power installations are our most cost-effective configuration, allowing you to earn money by feeding excess energy back into the main grid. We'll help you find a plan that gives you the best ROI, through clean energy.
GRID-TIED SOLAR WITH BATTERY BACK UP
Our hybrid grid-tied solar systems are perfect for Florida residents that want to have energy in their home in the event of a blackout, natural disaster or worse. Your home will provide clean energy even when the hurricane season hits and can earn you money through net metering.
Our residential solar installations in Florida allow you to monitor how much energy you're harvesting, storing, using and sharing thanks to our futuristic inverters. You'll be able to download an app to your phone so that you can do all of this in or out of your home! You'll also receive daily reports, including information on power outages and weather conditions. There's never been an easier time to invest in solar energy as a homeowner.
A residential solar installation in Florida can potentially generate 100% of your home's energy needs, depending on the solar system and panels installed. As a result, it's possible that Florida residents can bring their power bills down to the minimum monthly charge of $11 and help the environment in the process. With a 25-30 year life span, our products can save you tens of thousands of dollars – bringing you a swift and impressive return on investment.
With perks such as Federal Tax Credits and net metering, Florida offers some of the best solar energy incentives for homeowners who want to own a residential solar power system.