The Solar Specialists at Florida Power Services "The Solar Power Company" had the pleasure of designing and installing this Clearwater Commercial 31.5 kW Solar System.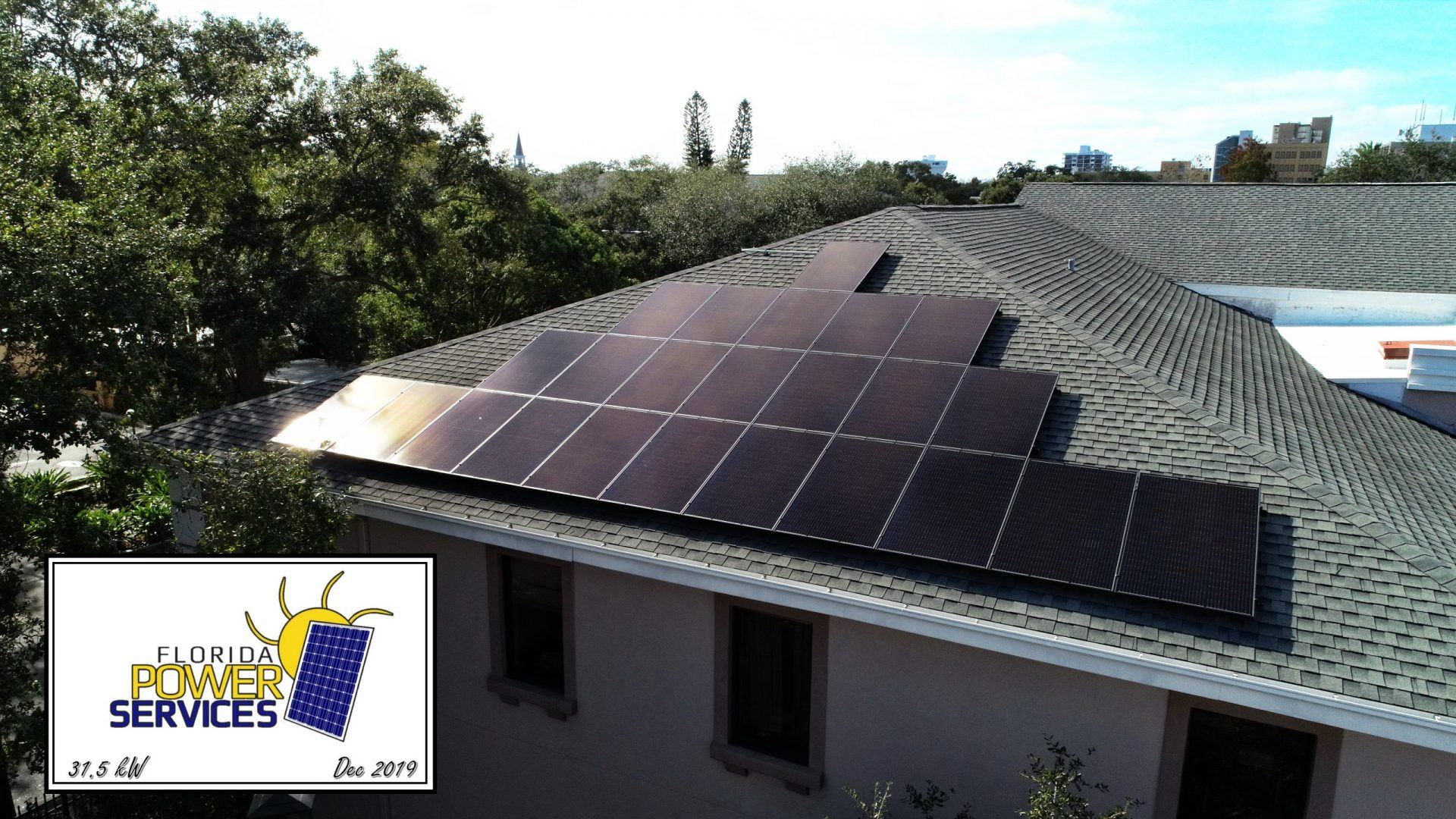 After shopping around for the best solar company in Clearwater, this business made the right choice! We take pride in designing both commercial and residential systems. To feed into the three-phase commercial utility lines powering this business we chose Fronius Inverters. A trusted company, Fronius has been in the solar game for over 2o years. To convert the sun's energy we utilized three Fronius Symo Advanced inverters. The new lightweight advanced versions combine the benefits of the Fronius Symo with rapid shutdown requirements built-in, zero tilt mounting and easier field serviceability. The Fronius Solar Net allows our customers and us to track photovoltaic output as well as alert for any malfunctions.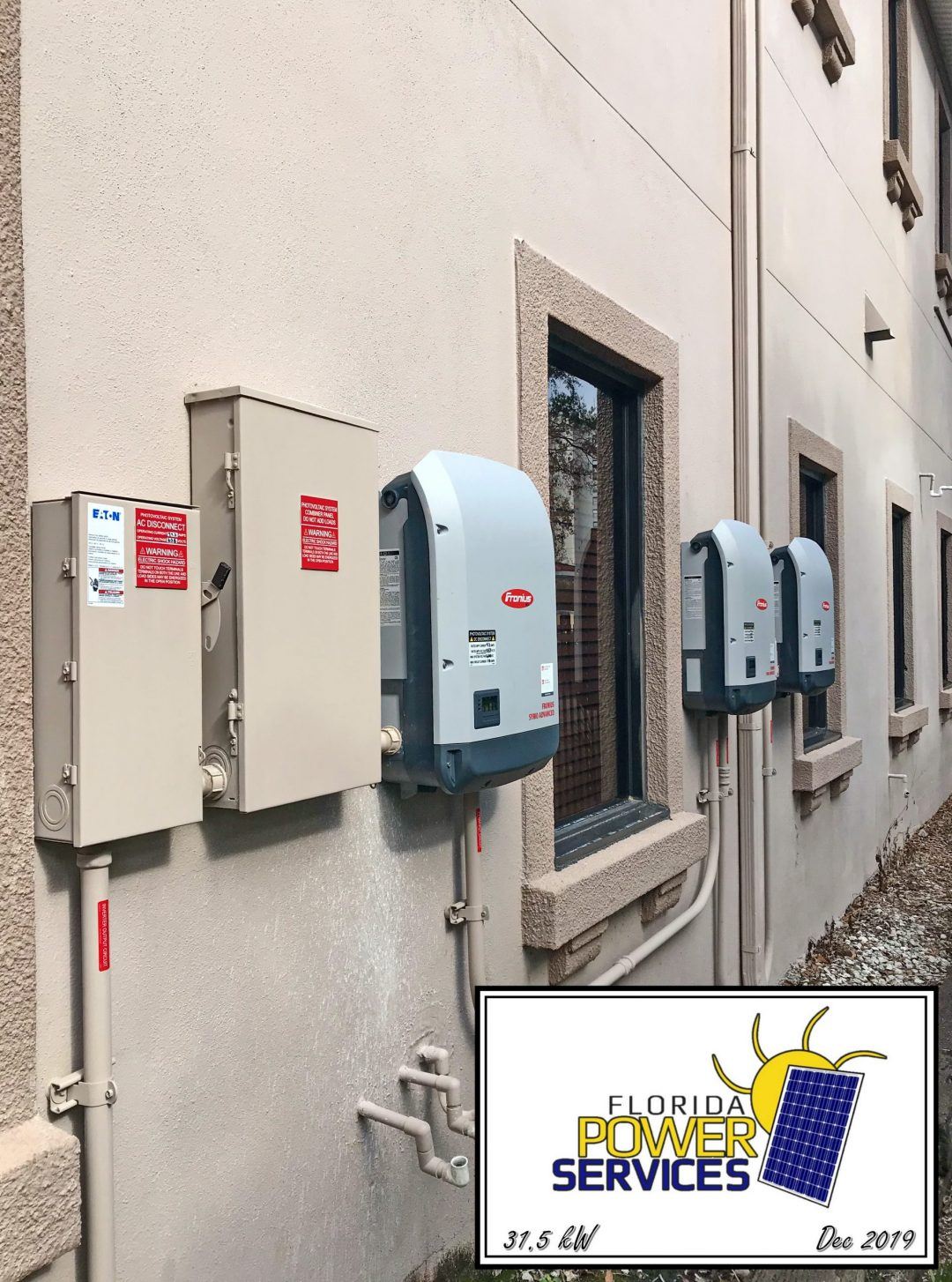 High-Performance Sleek Solar Design
At Florida Power Services "The Solar Power Company" we understand the importance of providing a system that is the envy of the neighborhood, never an eyesore! When selecting panels for a residential or commercial project we look at a number of factors. Some key factors include performance output, quality of materials used, availability of panels, aesthetics and manufacturer location. This Clearwater 31.5 kW Commercial Solar System features 100 black high-efficiency Q.PEAK DUO BLK-G5 modules. These Q Cells solar modules provide an impressive visual look and a particularly high performance on a small surface with the innovative Q.ANTUM DUO Technology.


Florida Power Services "The Solar Power Company" take the time to carefully plan out the layout of the system. Saving money and reducing our customer's carbon footprint is important but so are appearances! We plan our installs to minimize visible electrical conduit runs, make everything as symmetrical as possible and of course paint the conduit and electrical boxes to match the building.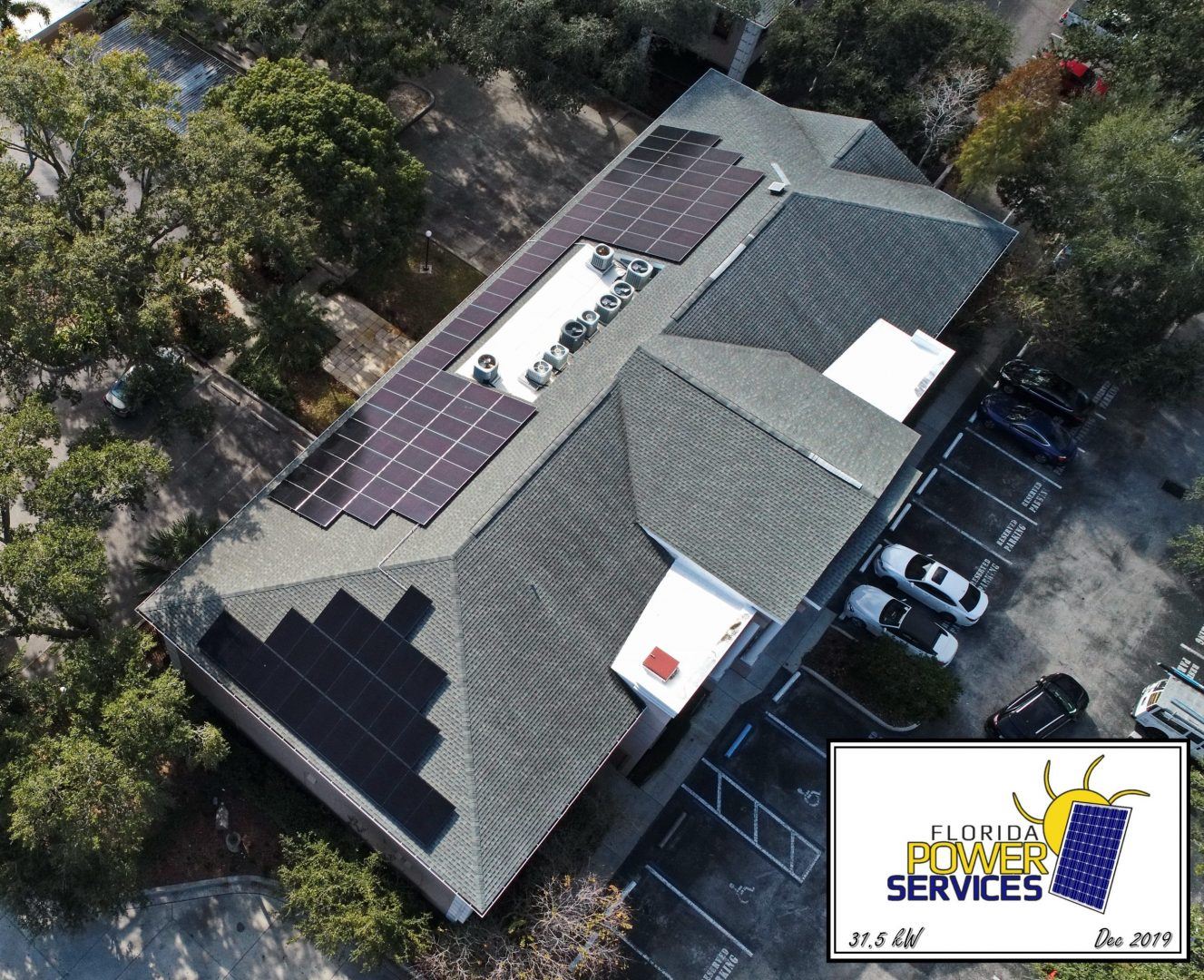 Tax Season Clearwater, Don't Forget about Solar!
Solar power systems are becoming more and more popular, due to the savings made and the ecological impacts. The 30% tax credit has boosted solar installations throughout the country as property owners take advantage of the huge savings. Our friends in Clearwater made the right choice and took advantage of the 30% tax credit before the end of the year! Starting 2020 the tax credit will be reduced to 24%.
Check out more of our commercial installs here! There is a reason that we are the top-rated solar company in the Greater Tampa Area! Our expert team of NABCEP Certified design professionals and installers will work with you every step of the way to make sure you are getting the right home solar power system to fit your unique needs! Grid-Tied Solar Power is ideal for any home or business owner who wants to save thousands on their energy bills. If you fear the unstoppable rise of electricity costs, then installing a Grid-Tied System will set you up for a future where you have minimal costs and a home of tomorrow. Whether you are looking for a grid-tied home solar, battery backup, off the grid or commercial solar system. The professionals at Florida Power Services will take care of you! With our new instant quote tool, it is easier than ever to get a quote from Florida Power Services "The Solar Power Company". Don't forget to give us a like on Facebook!