The Solar Specialists at Florida Power Services "The Solar Power Company" had the pleasure of designing and completing this Clearwater 11.56 kW Micro-Inverter Solar Install
The Best
Solar

Design for

YOUR

Home.

After an in-depth site survey and working with the customer an 11.56 kW micro-inverter solar install was the easy choice for this Clearwater home. Instead of having one or two inverters installed on the side of the house, we were able to minimize the wall space taken up by electrical boxes by designing a system with 37 micro-inverters. One micro-inverter tucked away under each panel. The Enphase IQ 7 is a scalable seventh-generation micro-inverter that supports high wattage solar modules, making it a great selection for this home residential solar system. Thanks to the Enphase Envoy our friends in Clearwater will be able to monitor each one of their micro-inverters for total system health in real-time!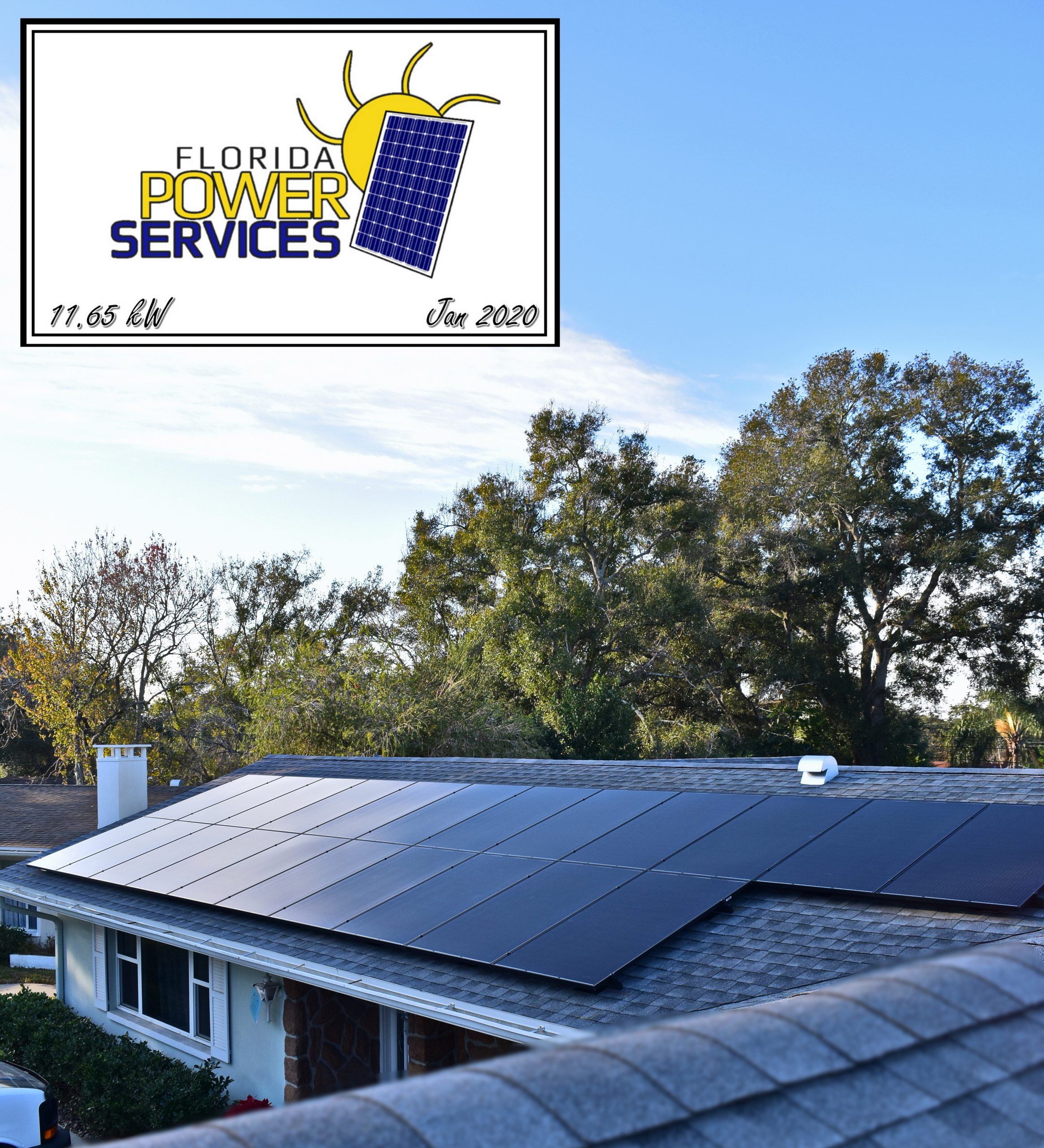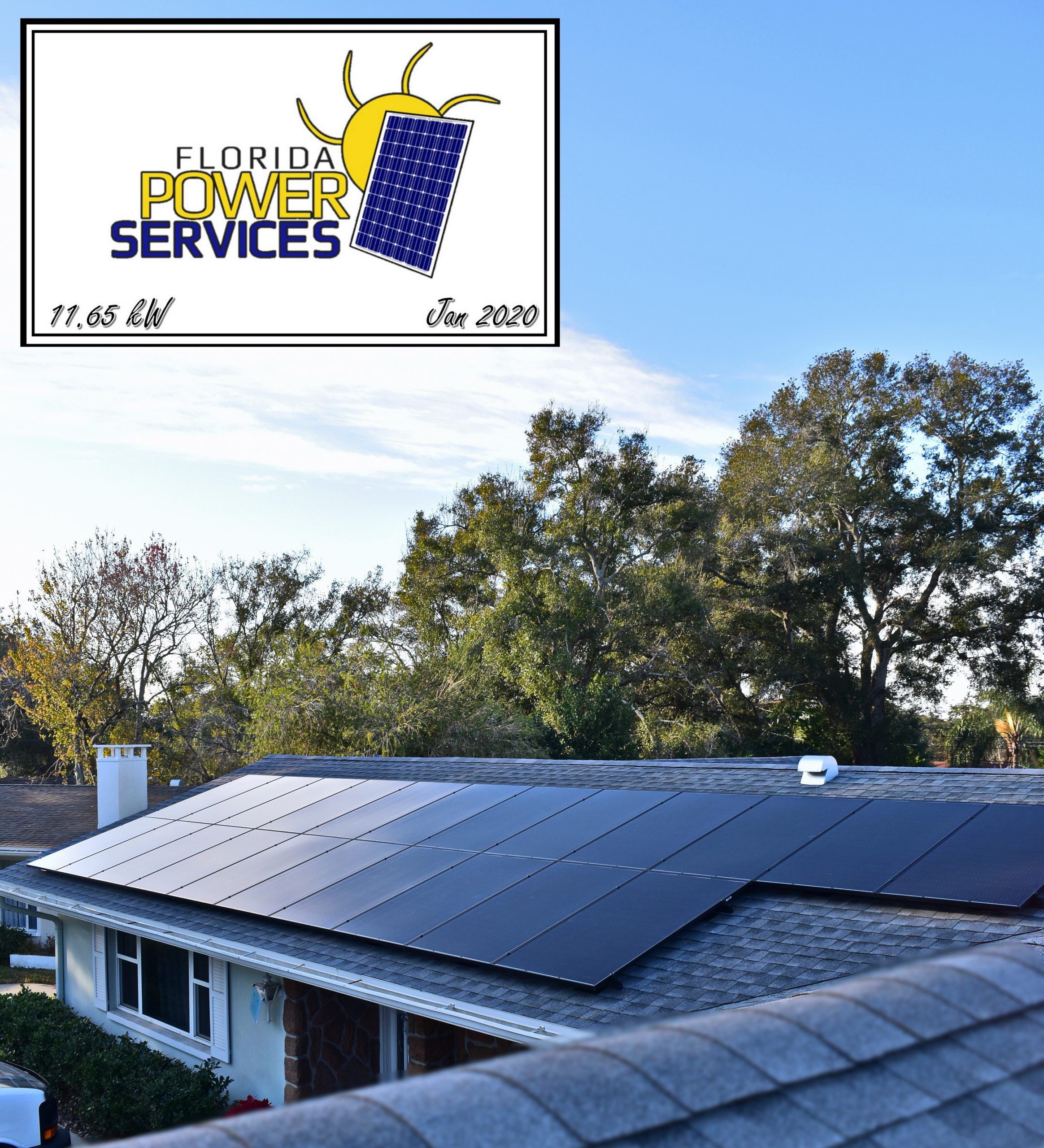 High-Performance Sleek Solar Design
At Florida Power Services "The Solar Power Company" we understand the importance of providing a system that is the envy of the neighborhood, never an eyesore! When selecting panels for a residential or commercial project we look at a number of factors. Some key factors include performance output, quality of materials used, availability of panels, aesthetics and manufacturer location. This Clearwater 11.56 kW Grid-Tied Home Solar System features 37 black high-efficiency Q.PEAK DUO BLK-G5 modules. These Q Cells solar modules provide an impressive visual look and a particularly high performance on a small surface with the innovative Q.ANTUM DUO Technology.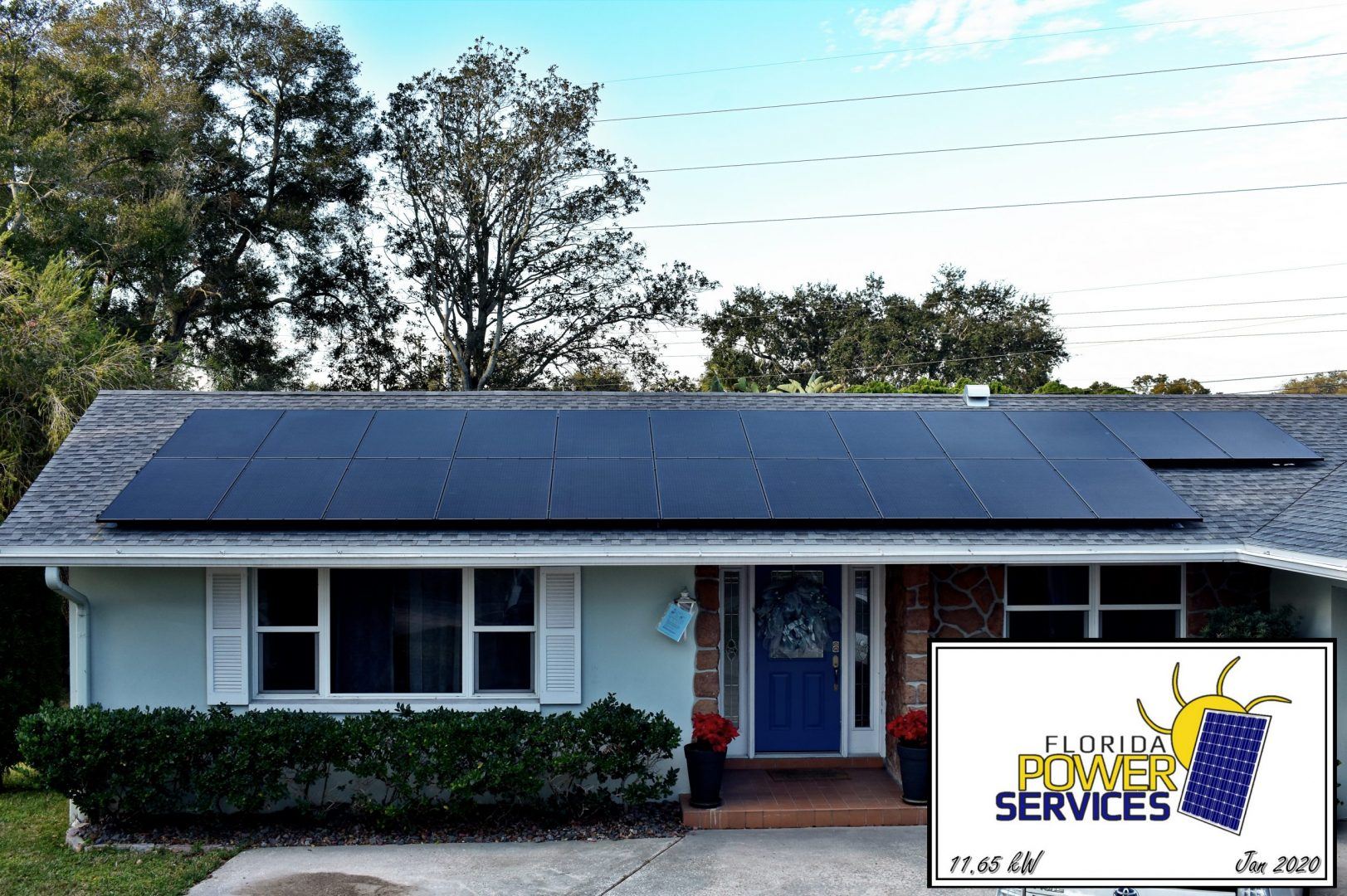 Conduit on the roof? No, thanks.
Florida Power Services "The Solar Power Company" takes the time to carefully plan out the layout of the system. Saving money and reducing our customer's carbon footprint is important but so are appearances! You won't see an inch of conduit on this customer's roof. When attic access is possible, we run all PV conduit through the attic. Creating a very clean and modern look. All roof penetrations are double sealed and carefully mapped out beforehand. Everything is designed to be as symmetrical as possible and of course, no install would be complete without painting the conduit and electrical boxes to match the house.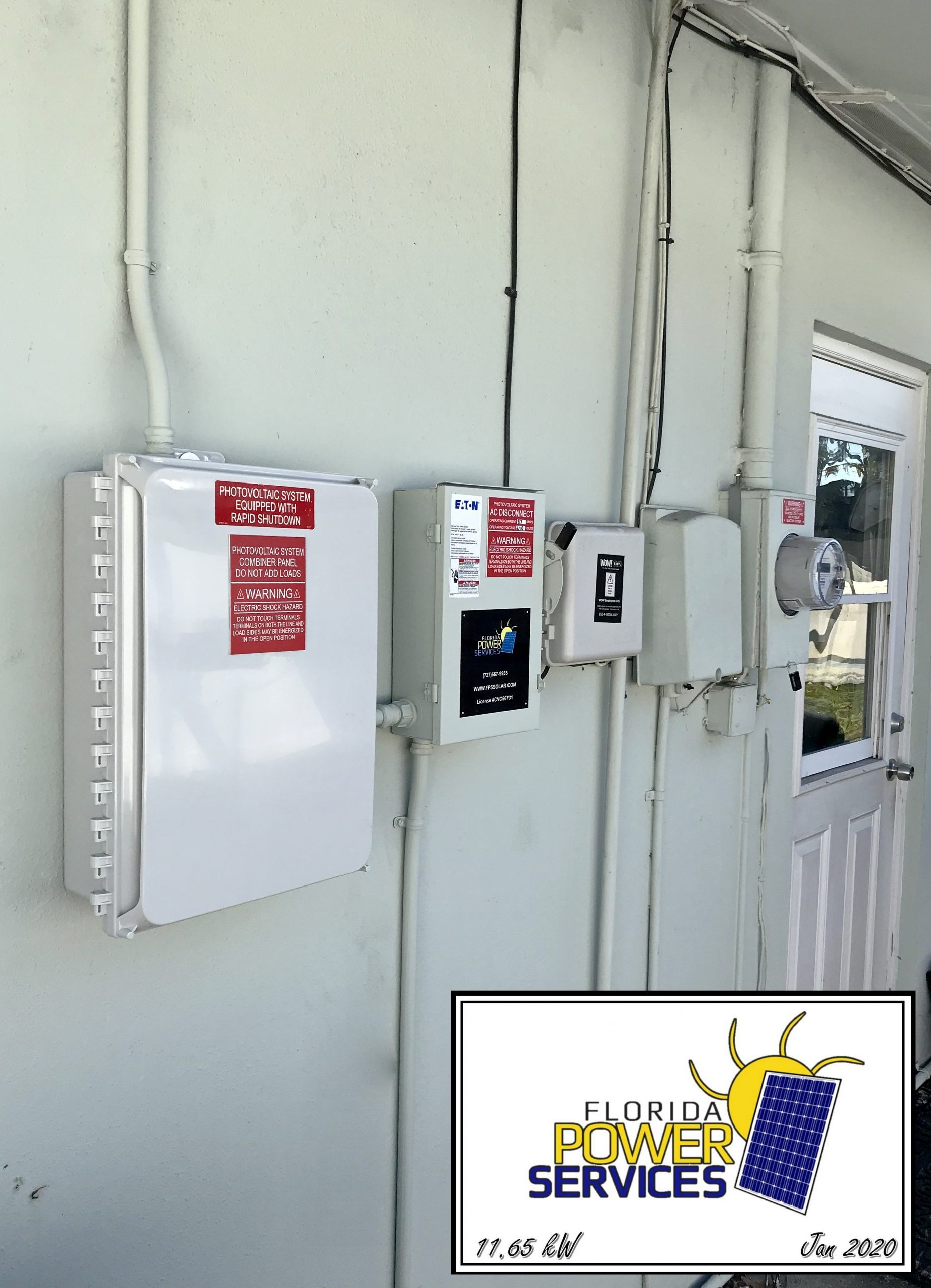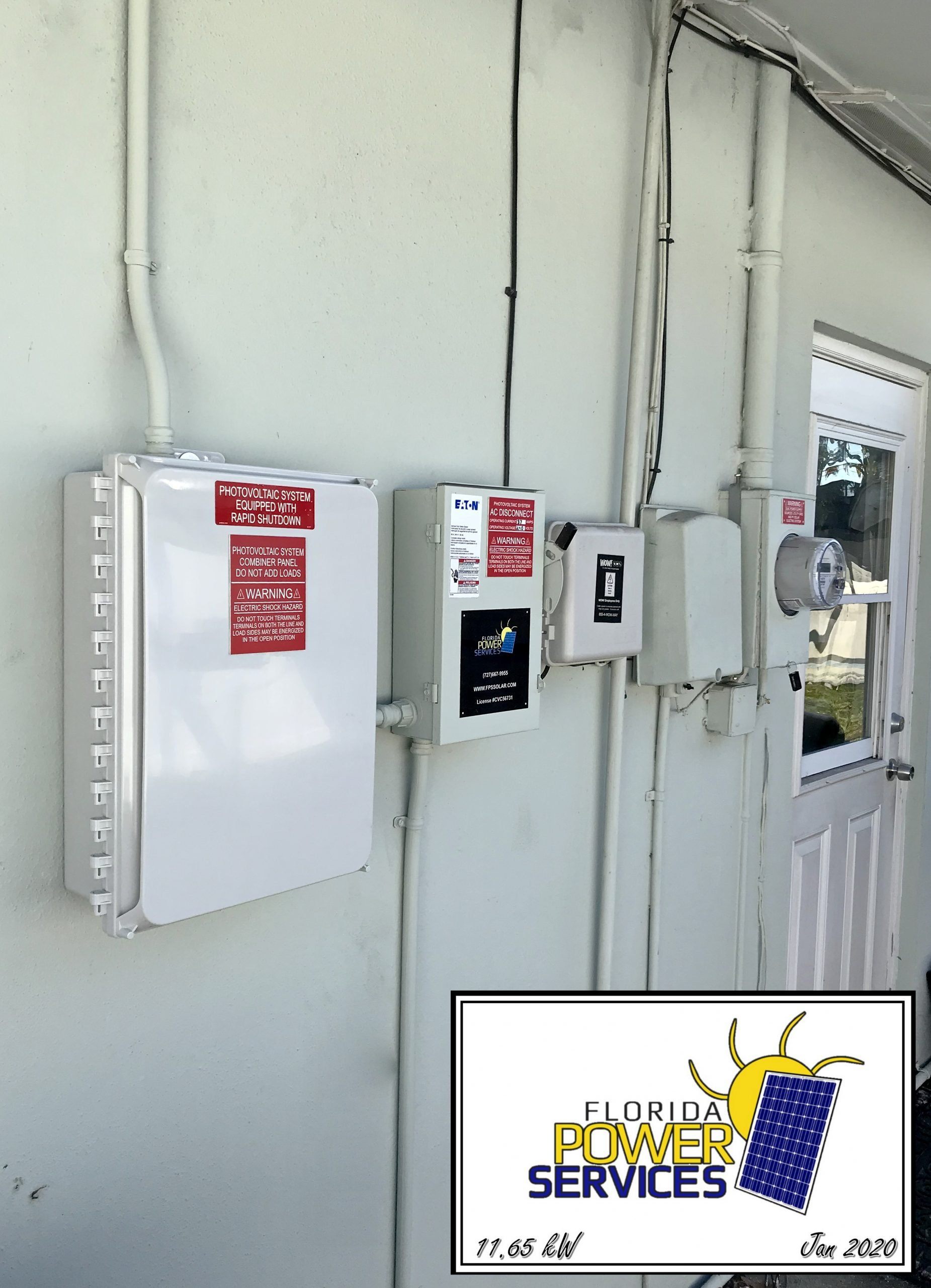 Did you miss out on the 30% Tax Rebate?
Don't fret! While supplies last we are offering a 6% discount on a complete solar installation with no hidden costs. With our new instant quote tool, it is easier than ever to get a quote from Florida Power Services "The Solar Power Company". Have your very own Clearwater micro-inverter solar system installed by a dedicated team of PV professionals.
Check out more of our residential installs here! There is a reason that we are the top-rated solar company in the Greater Tampa Area! Our expert team of NABCEP Certified design professionals and installers will work with you every step of the way to make sure you are getting the right home solar power system to fit your unique needs! Grid-Tied Solar Power is ideal for any home or business owner who wants to save thousands on their energy bills. If you fear the unstoppable rise of electricity costs, then installing a Grid-Tied System will set you up for a future where you have minimal costs and a home of tomorrow. Whether you are looking for grid-tied home solar, battery backup, off the grid or commercial solar system. The professionals at Florida Power Services will take care of you! Don't forget to give us a like on Facebook!