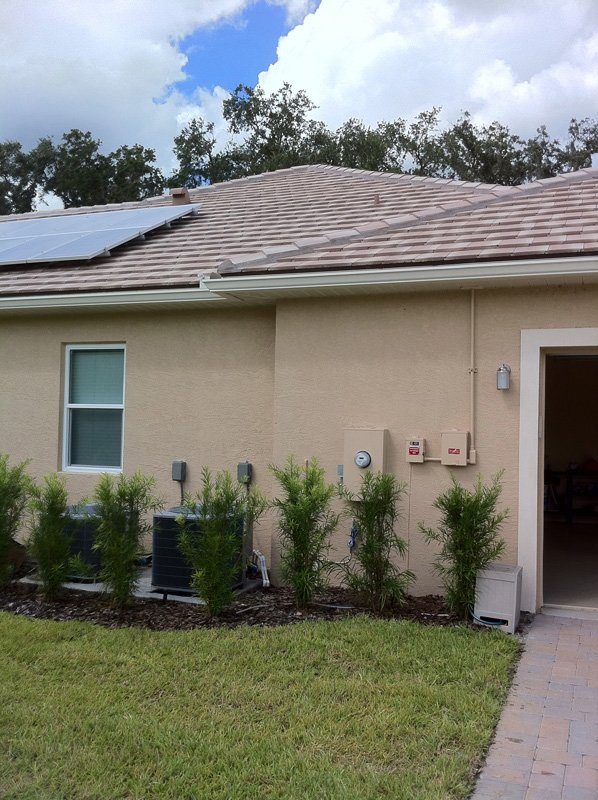 Are you considering the addition of a solar panel installation? Residents of Bradenton, Florida are situated in the perfect place to add solar installations to their homes. With nearly 250 days of sunshine each year, it's a smart investment to add the newest and most efficient photovoltaic systems to your home or commercial building.
Are you concerned about the appearance of a solar installation on your home? Our specialty is the exact engineering to give you both excellent return on your investment and preservation of your home's appeal. The free consultation offered by Florida Power Services means that you can find out what your approximate cost and return on investment would be if you installed an on-site photovoltaic source for energy.
That estimate would be followed by site visit so I can determine the engineering necessary to maximize your energy bill savings. Depending on the available space for photovoltaic cells, the orientation of a house and other issues like shade, some customers are able to achieve a net zero power bill. In other words, there might be times of the year when you draw from the utility grid, and other times of the year that you provide the grid with your surplus power. This draw and surplus can, in some situations, cancel each other out, meaning a net zero bill.
Rebates and Tax Credits
Do you need solar panel installation by a deadline to obtain solar rebates? We will work with your needs and your schedule. Let me know when you call so I can work with you on your application.
We have received much positive feedback from our solar power customers for our willingness to help them walk through the complicated process of receiving rebates and tax credits. Since this is something we deal with all year round, it's much simpler if we guide you and it is often an important part of making your installation a positive experience.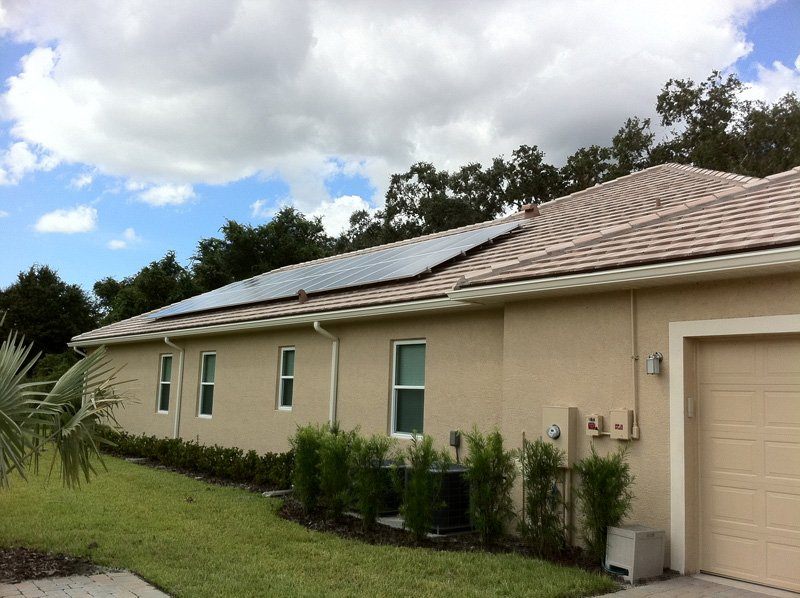 To get an idea of how hard we work to make our customers happy, be sure to check our reviews and ratings on the Better Business Bureau website and Yelp .
Our Passion for Sustainable Energy
Installing photovoltaic solar power systems is all we do and we do it well. We take a personal interest in converting Bradenton homes from conventional, fossil-fuel based energy systems over to clean, photovoltaic systems.
From site inspection to optimal engineering to solar panel installation, we take care of you at every step. We choose the best quality products on the market, all made in the USA, that will provide you with years of return on your solar panel investment. Let us help you achieve your goal of energy savings and reduced pollution.
Call us today for a free consultation!